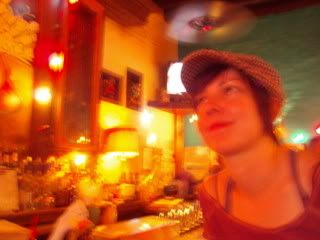 I know one bit of html, and it has allowed me to manually insert this image into this post. Somehow I feel triumphant, mainly because I've temporarily solved a dilemma.

For a few days, there's been a problem with my browser (Firefox) and certain applications (including Blogger) are not working properly. Is it a virus? We'll have to see.. I'm running a scan and having it looked at.

So... not certain how long it'll be before I start posting more, but I'm sure no one will lose any sleep over it.